Aesthetic and Anti-aging World Congress Latin America 2022 is COMPLIANT with the MedTech Europe Code of Ethical Business Practice.
Event reference: EMT29080
AMWC LATIN AMERICA (Aesthetic & Anti-Aging World Congress) Medellin, Colombia, 19/10/2023-21/10/2023 has been accredited by the European Accreditation Council for Continuing Medical Education (EACCME®)
for a maximum of 17 European CME credits (ECMEC®s).
Each medical specialist should claim only those credits that he/she actually spent in the educational activity.
The EACCME® is an institution of the European Union of Medical Specialists (UEMS), www.uems.eu. Through an agreement between the European Union of Medical Specialists and the American Medical Association, physicians may convert EACCME® credits to an equivalent number of AMA PRA Category 1 Credits™.  Information on the process to convert EACCME® credits to AMA credits can be found at www.ama-assn.org/education/earn-credit-participation-international-activities. Live educational activities occurring outside of Canada, recognised by the UEMS-EACCME® for ECMEC® credits are deemed to be Accredited Group Learning Activities (Section 1) as defined by the Maintenance of Certification Program of the Royal College of Physicians and Surgeons of Canada.
Event number: LEE23-01055
PLAZA MAYOR, MEDELLIN – COLOMBIA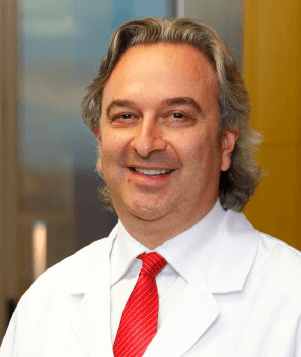 Dr. Luis Fernando Botero
President of the AMWC-LA
Dear colleagues and friends, 
For Euromedicom, Informa Markets and Comunicaciones Efectivas©, it is a pleasure to present the 10th version of the Aesthetic & Anti-Aging Medicine World Congress in the beautiful city of Medellín – Colombia. A magical place that welcomes us and brings us together to celebrate a decade of continuing medical education spaces. 
This world congress is the perfect opportunity to generate meetings between doctors, members of scientific associations and the pharmaceutical industry, so we hope to receive in our country doctors specialized in aesthetic dermatology, aesthetic medicine, anti-aging medicine, plastic surgery, in addition to the large companies in the industry. 
We have the most enthusiastic Scientific Committee working together with the International Commitee, made up of members from different regions of the world to plan and successfully carry out this major event. 
This event will take place from October 19 to 21, 2023 at the Plaza Mayor Convention Center. We are working hard to offer you a top quality academic and scientific congress that will allow us  to share not only the advances in our specialty, but also cultural experiences. 
We hope to have a broad participation of practitioners in the field of aesthetic medicine who will strengthen the pathways to advance, disseminate and exchange attitudes, knowledge and experiences and in the same way, continue to highlight the importance of good practices in the world. 
Medellín will surprise you with the kindness of its people, the charm of its gastronomic offer and its exuberant landscapes, which will provide an unforgettable experience for everyone. 
We hope to see you in Medellín from October 19 to 21, 2023 
At AMWC-Latin America we take your practice to the next level. We have an excellent, carefully designed scientific program where you can learn from the best through lectures and live shows.
We bring together professionals from different medical specialties related to aesthetic medicine. This encourages the exchange of knowledge and diverse perspectives, thus enriching medical practice.
It is a space to learn about cutting-edge techniques and procedures, as well as high-quality products and technologies, with the aim of improving aesthetic results and patient satisfaction.
Attending the congress reflects the commitment of professionals to continuing medical education. Our attendees have the opportunity to learn and update their knowledge in an educational and collaborative environment.
Important Information About 10° Amwc Latin America
Virtual and Physical Formart
+70 national and international companies
+80 national and international speakers
AMWC Latin America 2022 was great! Our scientific program is just one facet of the AMWC experience. Beyond Academics is a place to reconnect with peers, make new connections, and celebrate excellence in aesthetic medicine, dermatology, and anti-aging, all in one bucket-list travel destination.
Download the preliminary scientific program 2023
A multidisciplinary program: dermatology, aesthetic medicine, regenerative medicine, anti-aging, practice management and more. 
This prestigious conference will take place from October 19 to 21 at the facilities of the Plaza Mayor Convention Center, Medellín – Colombia. 
AMWC LA has partnered with major hotel partners to offer special discounted rates for attendees 
Discover all the relevant information about the AMWC Latin America 2023 event.
Contact information
amwcla@ce.com.co
MedellIn – Colombia
Fill out the form with your contact information to receive information about special offers and updates from the AMWC-Latin America Congress. 
We look forward to welcoming you in Medellin, Colombia!